Blogging is no doubt a great way to share one's thoughts, feelings, interests, hobbies as well as other things that occur to one's mind. Pictures, video, music and other stuff can be shared among friends and families through it. It is used by many for professional purposes as well. First fo all, the bloggers must choose the right blogging platform which would suit his purpose in the most convenient and cost effective way.
Although there are many web blogging platforms available to the bloggers today. Platforms like WordPress, Blogger and Tumbler are the most popular player in the blogging arena. And among these three, WordPress holds the highest position in the victory stand.
WordPress is undoubtedly a highly popular and admired web-platform used for blogging as well as other purposes. According to a study, it is used by more than 48% blogs all around the world. And what gets more important is that the figure is increasing every year on a constant basis. With this whooping percentage, WordPress is adding significant dominance over other non-tech bloggers that exist at present. It offers a full range of blogging solutions to major business houses as well as causal and amateur bloggers.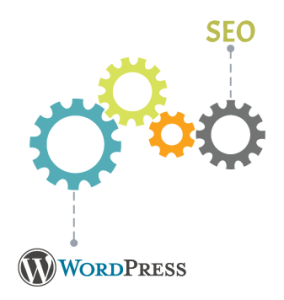 WordPress offers services under two distinct names such as WordPress.org and WordPress.com. The former presents free hosting and provides users with numerous customizable themes as well as a wide range of widgets and plugins which the users can choose according to their choices.
Just by making an expense of $13, one can upgrade the service to avail a custom domain name in case he does not prefer the suffix "wordpress.com" at the end of the URL. Whereas the latter offers a more advanced level of control and customization especially for those who wishes to host the blog of their own and carry out relevant administrative work with a view to maintain and manage the domain on their own.
Whatever that might be, both WordPress.org and WordPress.com are offered free of cost to the users. However the upgrade service, which comprises a lot of features, does not come free and one has to pay $99 to avail it if the user really needs those additional features. It offers 13GB storage space and fullifies the advertisements as well.
As a full grown Content Management System and a flourished blogging platform, WordPress happens to be the most powerful and efficient one among its rivals. It is, in fact most suited for those who are contemplating on expanding and improving their website with several contributors having different access levels like authors, administrators, editors and more.
Many criticize WordPress arguing that it appears to be rather daunting or sometimes confusing as found by some users. However such observation are not quite plausible so as to say and proves to be empty when the overwhelming success of the site is taken into consideration. It is a fact that one in every six sites resorts to WordPress for different purposes of their own.
As a matter of fact, WordPress has got a robust knowledgeable community as well as a strong user base all round the world and this is indeed a great thing. For example, if a user faces any trouble, issue or has a question to make, the solution is resolved within a short span through its active forums. So there remains no doubt that this CMS is highly helpful and convenient for its users.
WordPress also offers the liberty to experiment in numerous ways when it comes to customization. Although it is perfect for larger and ambitious projects, the first timers and the amateurs can also utilize it at the same time. And now, it also features a highly useful mobile app which is compatible with all android, iOS and Blackberry devices. The app enables users to post and edit contents, add and manage comments as well as explore the blog while on the go. This app comes free with WordPress.
Advantages of WordPress in a Nutshell :
It is highly flexible and can be used by a wide variety of users ranging from an eCommerce concern to a video based blog.
The only cost involved for maintaining a WordPress blog is related to the expense for domain server only and there is nothing more to that.
It has got a more than a decade's experience in the blogging field and has gone through numerous updates to reach its modern version.
WordPress has countless useful plugins the courtesy of which goes to its open source and vibrant developer community.
It also boasts of an enriched theme library which ensures quality customization to suit a great variety of users with different choice and taste.
However to get the most of WordPress's feature and advantage, one is required to host it on his own server which though attracts some additional overheads like CDN, hosting and domain costs.
So, we'd advice you to go ahead and use WordPress to begin your blogging career!